New data from Roy Morgan Research tracking people movements in Australian capitals shows that activity in the Melbourne and Sydney CBDs was less than half of their pre-COVID levels at the end of April.
In the smaller capitals, people's movements remained less than two-thirds of their "normal" levels:
Commenting on the results, Roy Morgan CEO Michele Levine said:
The latest results show that CBDs in the capital are still well below what they were used to before the COVID-19 pandemic began in March 2020. The large number of office workers who continue to work from home, as well as the ongoing shortage of international tourist staff, continue to put additional pressure on businesses in the capital's CBDs that rely on passing pedestrian traffic …
The flexibility to work from home is likely to remain a key draw for many office workers, and presents city councils with a constant challenge to revitalize their cities and bring their activities back closer to pre-COVID normalcy.
In a sense of desperation, the City of Melbourne, the Victorian Government, the Property Council of Australia and the Australian Retailers Association have come together to encourage workers to return to Melbourne's business district by offering free donuts, discount cocktails and drinks as part of their event Offer other perks FOMO Friday Campaign:
The event, FOMO Fridays, takes place every Friday from May 14th to June 4th.
The new promotion includes freebies and discounts for retailers as part of the $ 100 million city restoration fund in partnership with the Victorian government.
Freebies include King & Godfree barriers in Carlton, cocktails in Chinatown, and donuts in Bourke Street Mall …
Mayor Sally Capp said the events on Friday gave workers another reason to return to their jobs in the city and end the week on a high note.
FOMO Fridays is a great way to reward the return of city workers and give a major boost to retail and hospitality businesses across the city of Melbourne, she said.
I'm sorry, but free donuts are no substitute for not using public transport for an hour each way.
Working from home has eliminated a wasteful part of the production process as millions of workers no longer have to waste money, fuel and time working in central locations. It has also offered more flexibility in work and life.
However, I believe that a hybrid model, where employees work partly from home and partly in the office, is the most enticing and productive structure in the long run.
This hybrid model offers the best compromise between flexibility and productivity and appears to be preferred by most employees according to recent workplace surveys.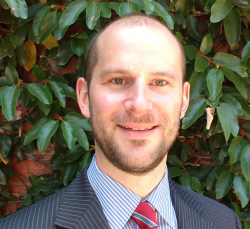 Leith van Onselen is chief economist at MB Fund and MB Super. He is also a co-founder of MacroBusiness.
Leith previously worked for the Australian Treasury, Victorian Treasury and Goldman Sachs.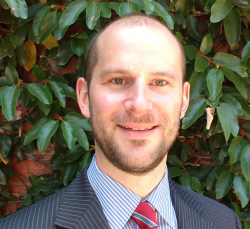 Latest posts from Unconventional Economist (See everything)