Orange cannabis strains have been around since the early 1980s and have gained massive popularity, and rightfully so. Indulge in the sweet and tangy aromas of California Orange or the zesty citrus flavours of Sticky Orange XXL. So, let's get down to what makes a strain orange (hint: it's terpenes!), and discover the best seven orange strains available to you!
Oranges can be eaten fresh, squeezed into juice, or their zesty rind can be used as flavouring. They are incredibly nutritious and are renowned for an abundance of vitamin C. Although not a native species, oranges are hybrids of pomelo and mandarins and can be found worldwide. They have become one of the world's most popular and most-produced fruits.
Many are enchanted by the delightfully sweet and uplifting aroma of freshly squeezed orange juice in the morning, while some are overwhelmed by its deliciously sweet flavour. 
This love for citrus scents has morphed into the cannabis world, with many cannabis enthusiasts looking for orange cannabis strains. But some might ask what makes an orange strain, and that's a good question. An orange strain can be classed as a cannabis genetic with an intense citrussy aroma or an abundance of orange pistils. 
So what is responsible for the orange scent we have grown to love?
Terpenes in orange cannabis strains
Terpenes are natural aromatic compounds found within the essential oils of the cannabis plant and are responsible for the aroma and taste. They correlate with other cannabis compounds and can affect the overall effects of the strain, also known as the entourage effect.
They can be classified into four main categories depending on their molecule structure and the number of isoprene units they contain.
Monoterpenes
Sesquiterpenes
Diterpenes
Triterpenes
Terpenes influence the strains profile, and many connoisseurs seek a delicious mouth-watering taste of zesty-orange rind while enjoying their favourite herb. Limonene, terpinolene, and the sesquiterpene, valencene, are the most abundant terpenes in orange strains and can also be found in many citrus fruits. 
Limonene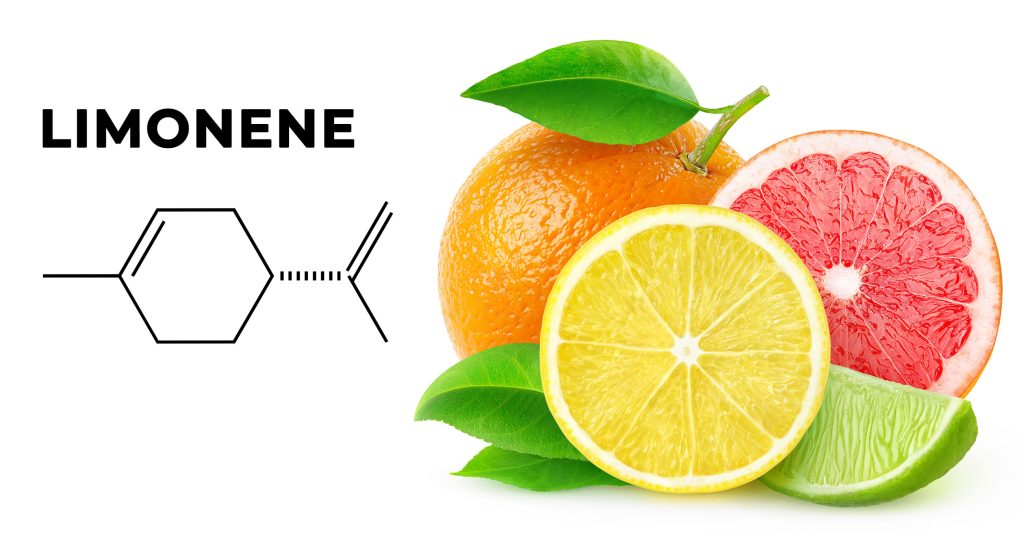 The monoterpene limonene (d-limonene in chemical form) is commonly associated with the blissful citrus aroma in nature. It can be found in its highest concentration within the fruits of the citrus family. In cannabis, limonene can be found throughout different genetics, including Tangerine Dream and Cali Orange Bud. It can also be found in many household products, such as perfumes, lotions and soaps.
Emerging research suggests that limonene has many therapeutic benefits. To read more about the potential effects of terpenes, check out our extensive article on the topic!
Terpinolene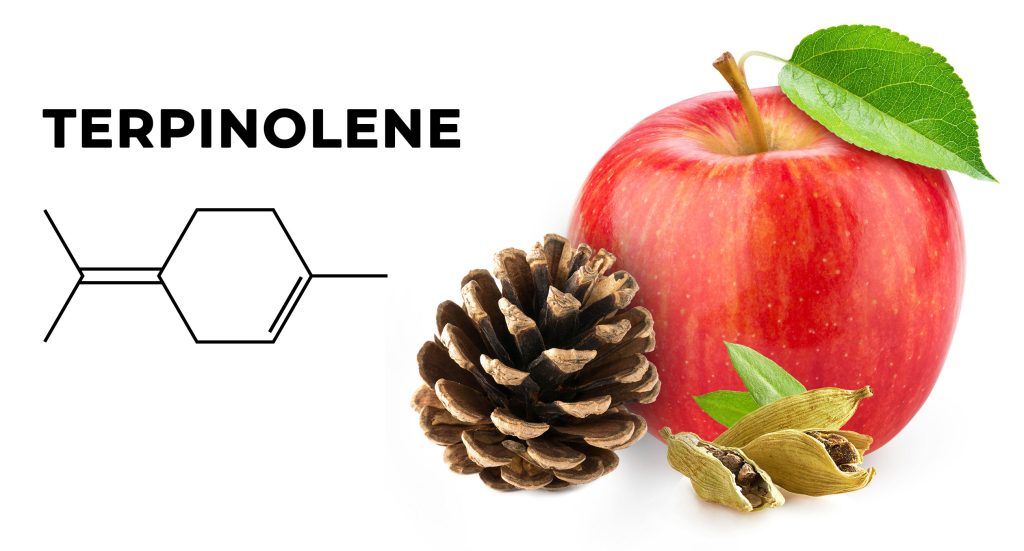 The monoterpene terpinolene is often found abundantly in apples, pine, and cardamon. It's renowned for its unique sweet pine and fresh citrus aroma. It can be found throughout many sativa varieties, such as White Diesel Haze and Jack Herer. It is often present along with the monoterpenes myrcene, limonene and pinene.
Valencene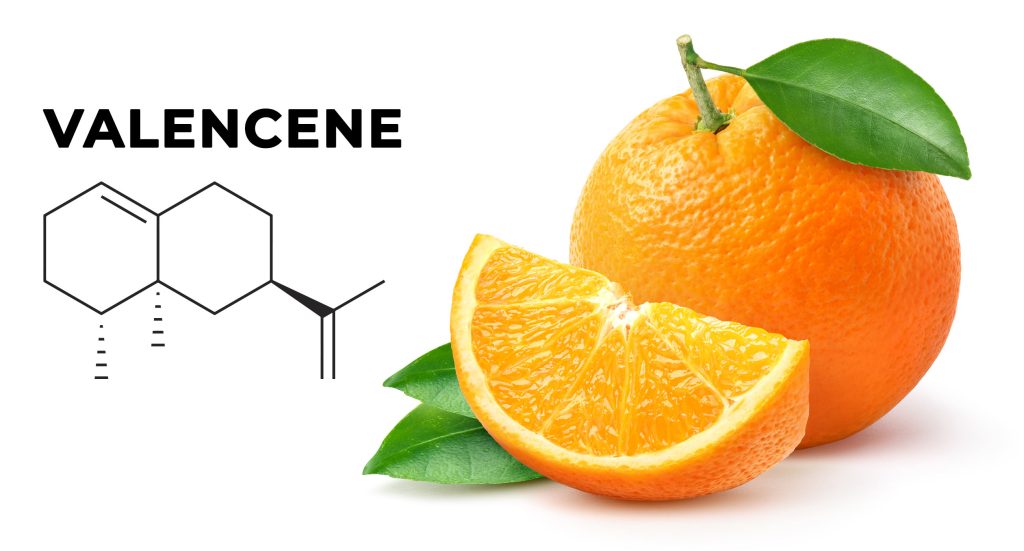 Often overlooked as a sesquiterpene, valencene is a less volatile than many other terpenes. It's most commonly found in Valencian oranges and cannabis. Tangie and Agent Orange are ideal examples of strains with high levels of valencene with their zesty-orange profiles.
Many find this sesquiterpene extremely sweet and citrussy; however, others focus on the subtle undertones of fresh sandalwood and spice. It has also been beneficial as an insecticide, keeping unwanted insects away!
So now that we know what causes the blissfully sweet aroma, let's check out the seven best orange strains!
1. Sticky Orange XXL
An excellent addition to the 2023 Sensi Seeds catalogue, Sticky Orange XXL is a powerhouse of four indica-dominant cultivators; California Indica, Shiva Skunk, Gorilla Glue and Maple Leaf Indica. It's a heavy-hitting cultivar with a long-lasting body stone, and it shouldn't be underestimated.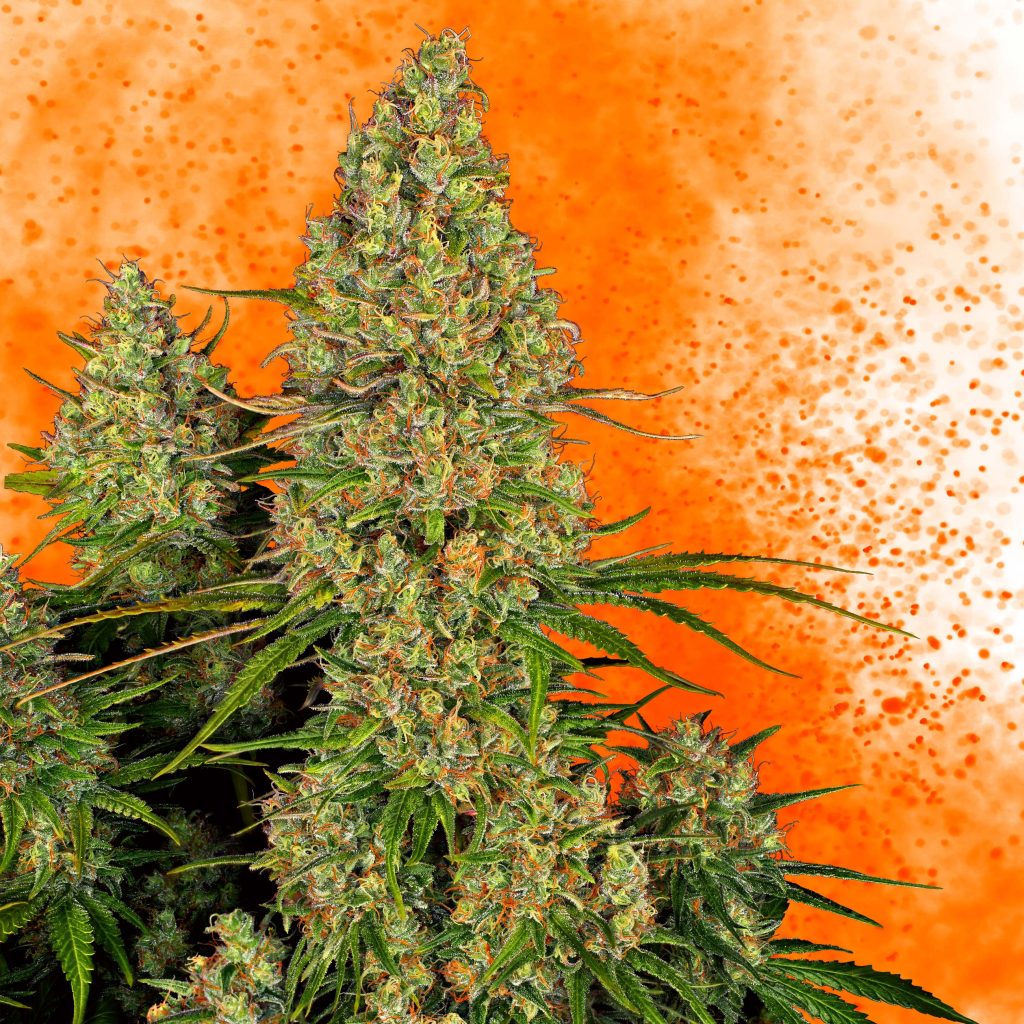 The combination of old and new-school genetics creates an exceptional hybrid with a dense bud formation, and during flowering, each bud is coated with a layer of sticky resin glands. If you're growing inside, be aware that Sticky Orange XXL can be a pungent strain to cultivate.
With a rich terpene profile, including linalool and myrcene, cannabis enthusiasts can expect appetising aromas of fresh citrus fruits with notes of spicy hashish. For those looking for a zesty terpene profile with extraordinary yields, Sticky Orange XXL lives up to its name!
2. Cali Orange Bud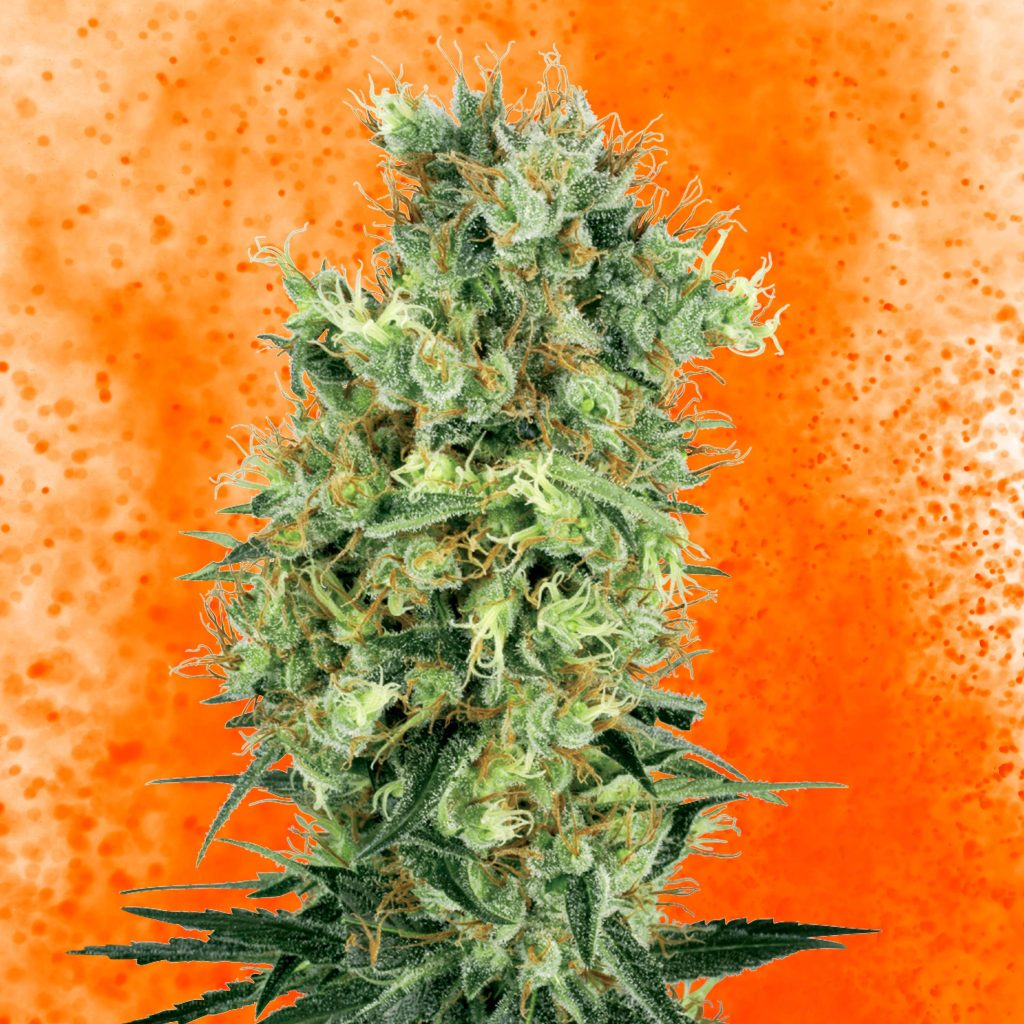 Cali Orange Bud is an old-school classic that has existed since the 1980s. This balanced hybrid has a soothing, uplifting cerebral high that can leave the user clear-headed and relaxed. It's an excellent option if you're looking to stimulate creativity and cerebral awareness. 
Bred in Northern California, California Orange is a hardy and resilient cultivar with a loud tropical terpene profile that has the potential to flourish in colder continental climates. Even beginner growers have the potential to yield lots of sticky orange buds. It's a low-maintenance, easy-to-grow strain. 
It emits a low odour during flowering. Once cured, it has a sweet candy-like aroma with zesty hints of freshly peeled oranges, so expect a terpene profile heavy in limonene and humulene. If you're craving a freshly squeezed glass of orange juice, this one might be for you.
3. Tangerine Dream
If you're a fan of citrus-based strains, then Tangerine Dream is a dream come true. It's been a staple in the Dutch coffeeshop scene since the 1980s and was created by crossing Neville's Haze with G13 and an Afghan. The results brought an exceptional, well-rounded hybrid. 
As the name suggests, Tangerine Dream has an exotic terpene profile. Those with a sweet tooth will enjoy the delightfully sugary taste, almost reminiscent of biting into a juicy tangerine.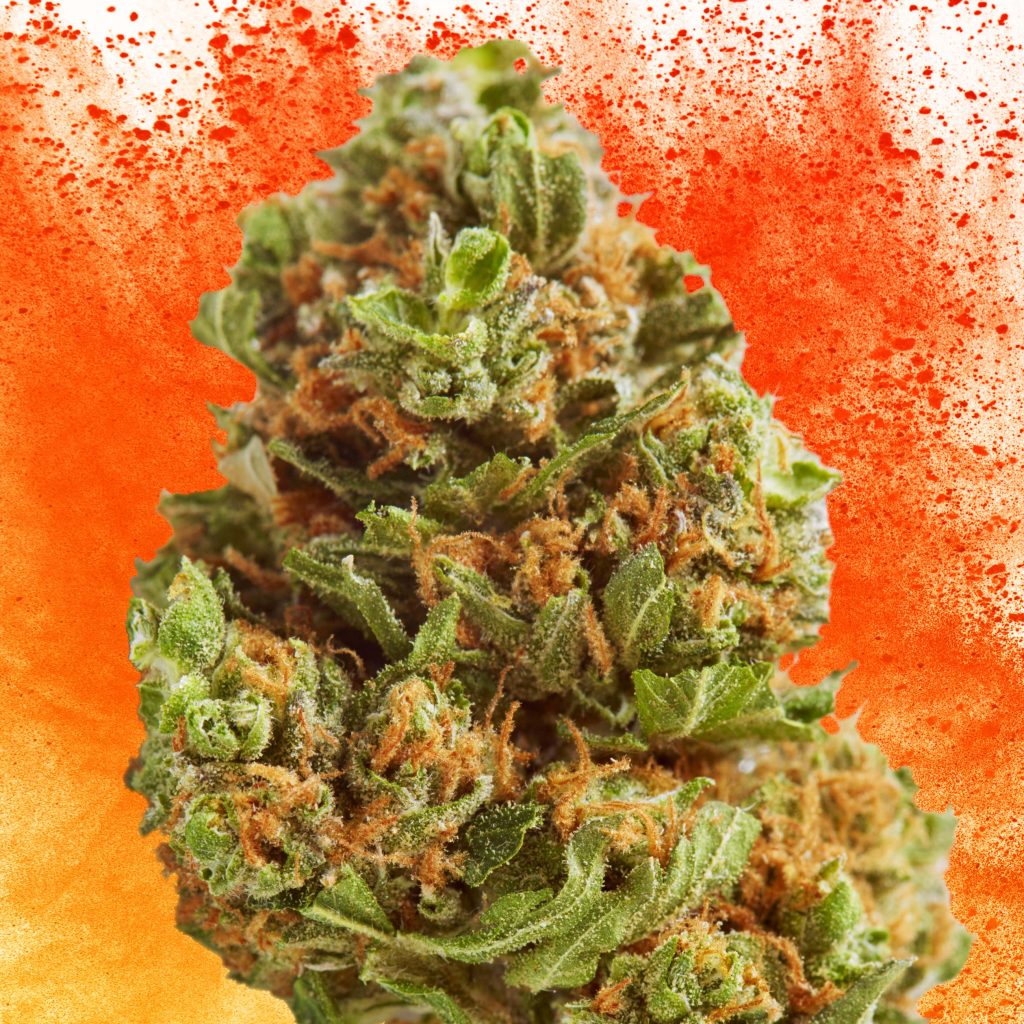 Large yields and the potential for training techniques make this a flavoursome choice for growers. Like a typical sativa-dominant hybrid, Tangerine Dream will start with an uplifting head rush before dissipating into a soothing body stone. It's refreshing, sweet, and a must for any orange lovers.
4. White Diesel Haze 
White Diesel Haze crosses the original high-resinous White Diesel with a hardy Ruderalis. It has a compact structure, and due to its automatic traits, it will flower regardless. Perfect for beginners or those seeking a more low-maintenance cultivation cycle with limited space.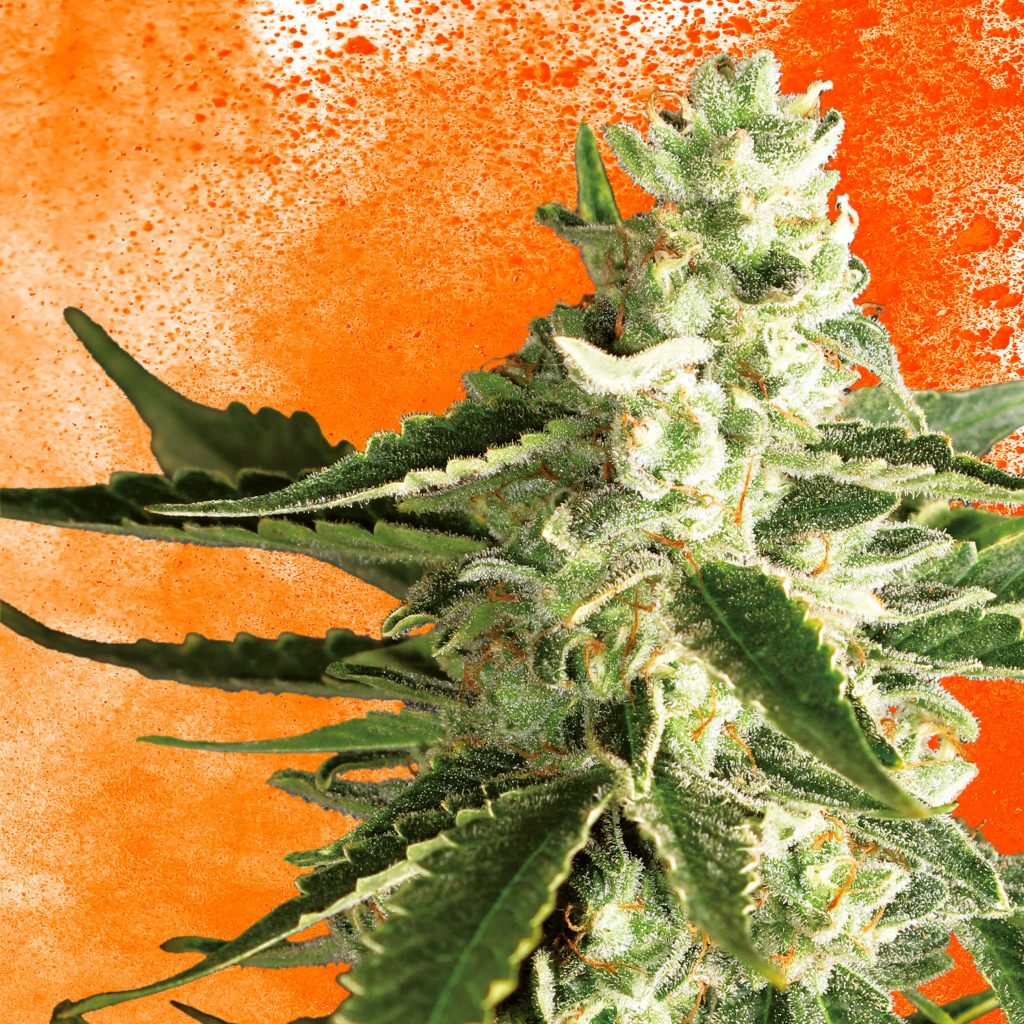 Loud notes of diesel with mouth-watering flavours of fresh lemon rind and grapefruit make this strain deliciously sweet and refreshing. Just before harvest, cannabis enthusiasts can expect dense clusters of flowers covered in a thick blanket of white resin glands.
The words uplifting, euphoric, and blissful have been used to describe the high, and they aren't far off. Many describe a relaxing high that sweeps across the body, relaxing both the mind and body, subsequently increasing happiness. It's one not to be missed!
5. Agent Orange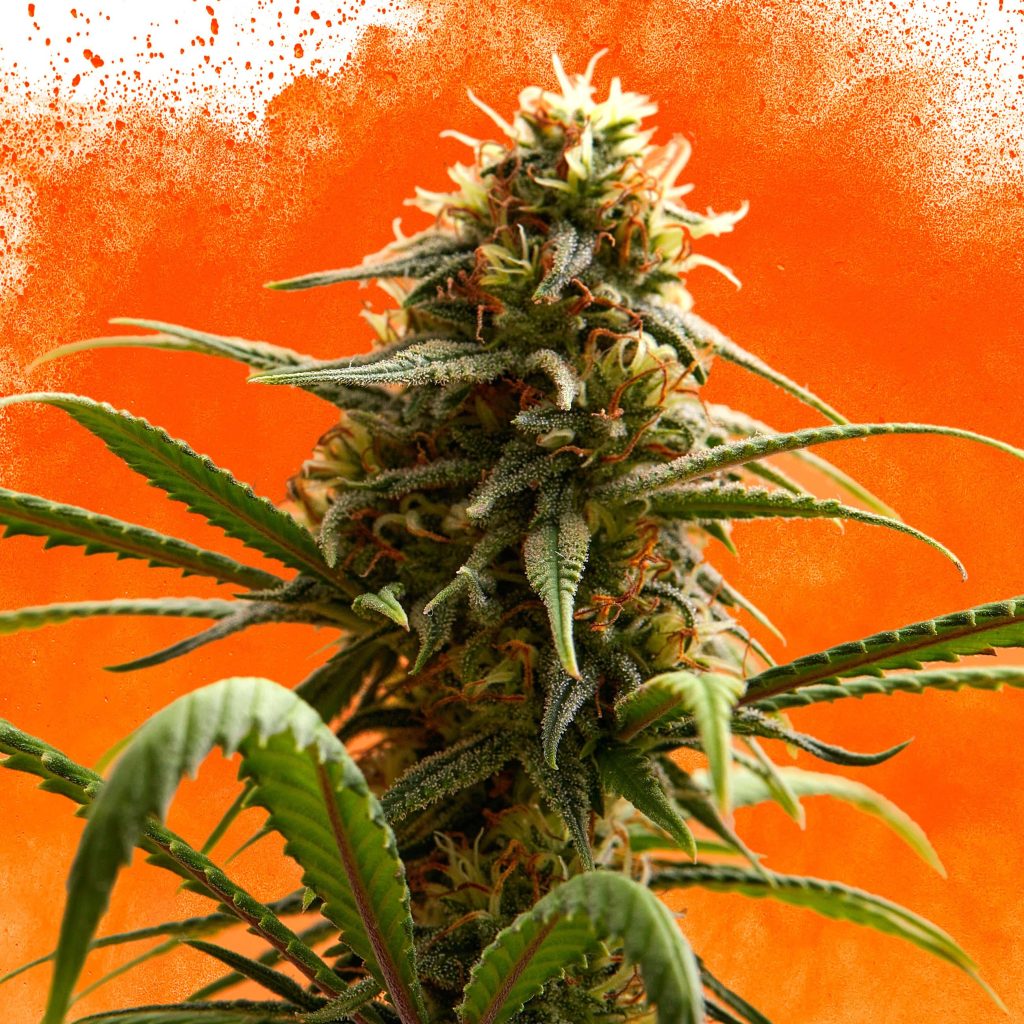 Don't be intimidated by the name. Agent Orange is a sativa-dominant strain with an exotic terpene profile created by crossing Orange Velvet with Jack the Ripper. 
Agent Orange is an energetic strain, with many users reporting increased creativity and enhanced concentration, while the indica lineage simultaneously soothes the muscles without being too overpowering. Its vibrant terpene profile includes an abundance of limonene, myrcene and beta-caryophyllene, leading to loud citrus aromas with soft undertones of spicy hashish. 
Renowned for its dense, resin-covered buds with countless orange pistils, Agent Orange is an ideal orange strain for daytime use and those all-important social occasions.
6. Silver Haze
We're sure you've tried it, yes. You guessed it. One of the most prolific sativas in the cannabis world, Silver Haze. Taking first place in the 1989 High Times Cup, Silver Haze has gained a notorious reputation in the growing community and continues to dominate cannabis cups globally.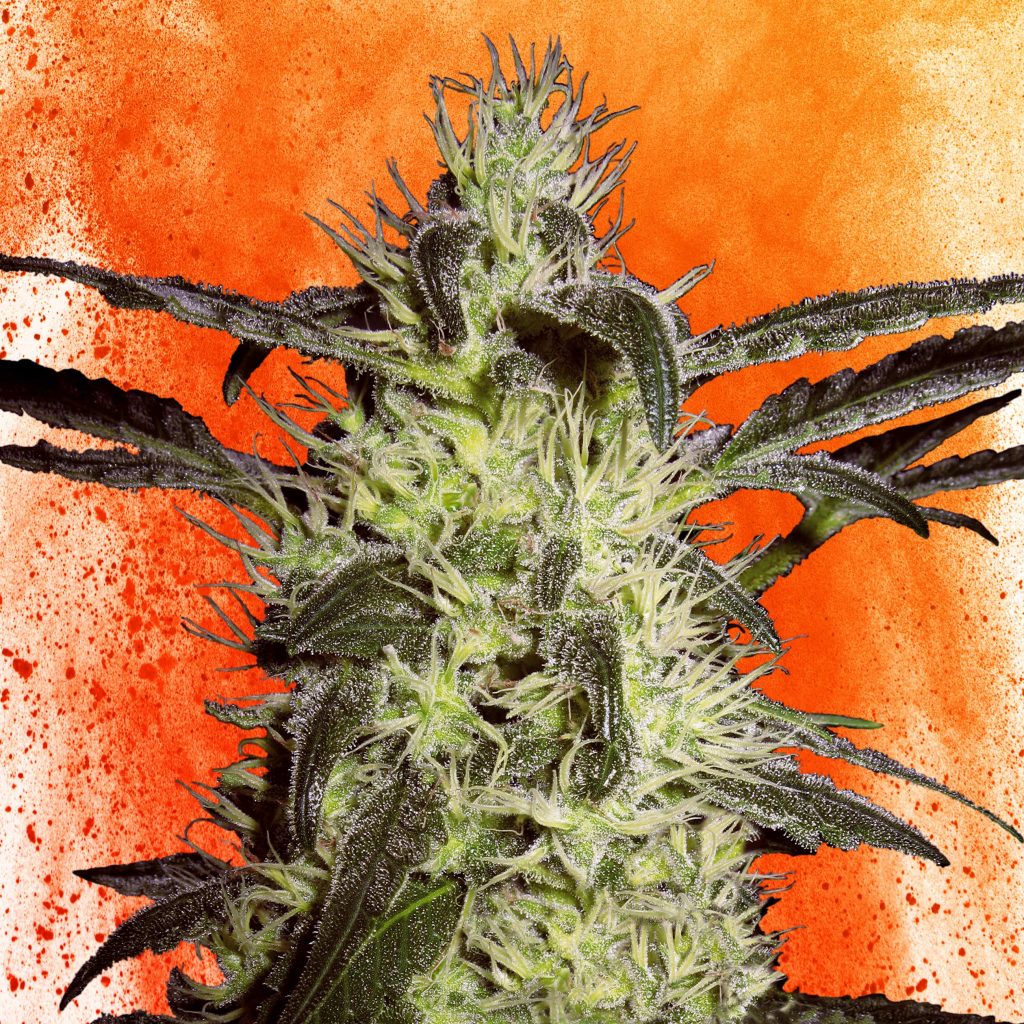 Perfect for that morning boost of energy, Silver Haze is an extremely sweet and uplifting sativa. But be warned that this sativa-dominant cultivator packs a punch. The effects of Silver Haze often start with an intense burst of energy, followed by an uplifting cerebral high, which can keep you motivated throughout the day. Great if you don't want to get bogged down by a sluggish indica.
It's an easy-to-grow cultivar with an exquisite terpene profile that boosts intense sharp citrus notes with earthy, peppery undertones. If you want to get things done throughout the day while staying uplifted and elevated, look no further than Silver Haze!     
7. Tangerine Sugar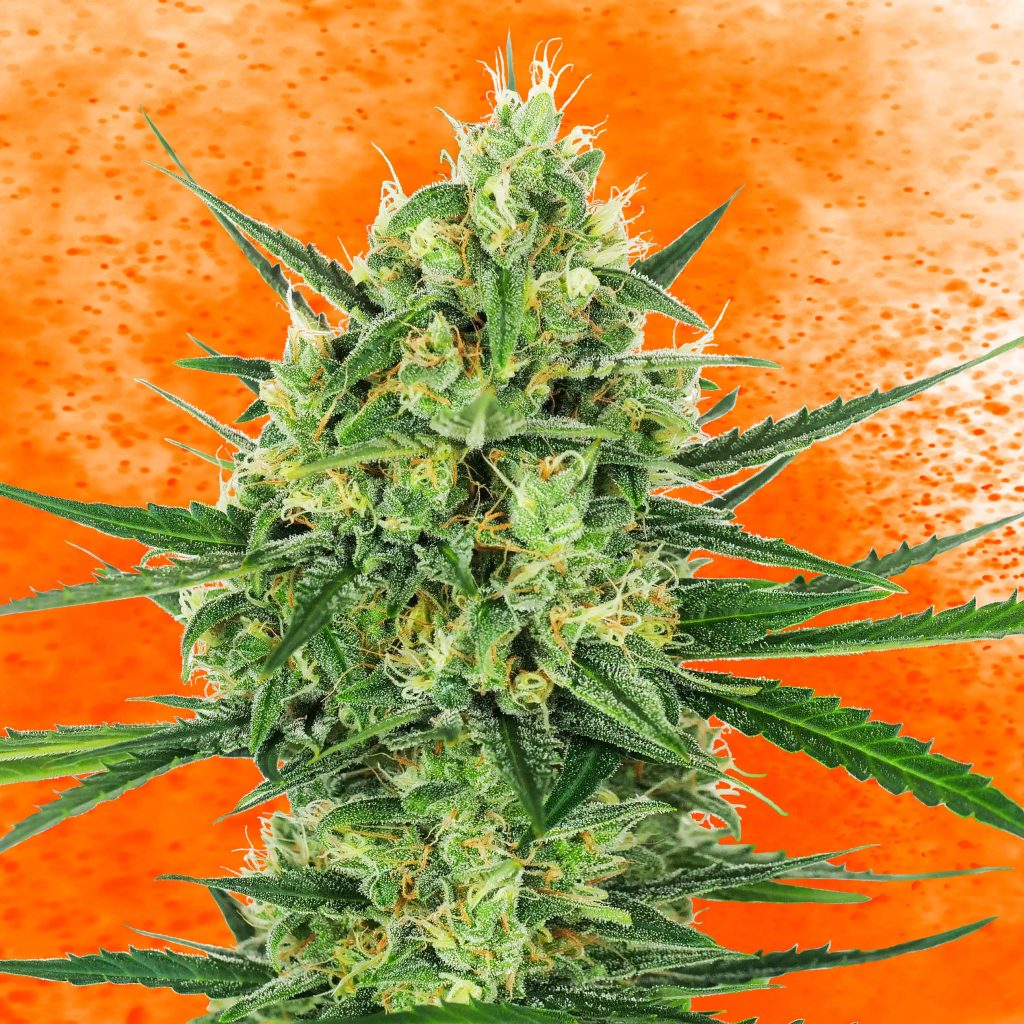 Another addition to the 2023 Sensi Seeds catalogue is Tangerine Sugar. It's a delectable mix of California Indica with Skunk #1 and Sensi Skunk! It thrives in a sunny, Mediterranean climate and has the potential for excessive yields of orange-scented flowers. 
The high starts with euphoria, followed by a soothing body stone, with many reporting, increased clarity and concentration. Its tropical terpene profile features loud notes of freshly picked nectarines among a backdrop of grapefruit and pineapple. Delightful on the palate.
With an extraordinary amount of orange pistils, it's sweet to look at and sweet on the lips. Tangerine Sugar is a real crowd-pleaser.
We hope you've enjoyed the seven best orange strains. However, if we have missed any of your favourite orange cultivars, please let us know in the comments below. Until next time, happy gardening.
Disclaimer:

Laws and regulations regarding cannabis cultivation differ from country to country. Sensi Seeds therefore strongly advises you to check your local laws and regulations. Do not act in conflict with the law.