Southern Spain has arguably one of Europe's best climates for growing cannabis, with an average of 320 days of sun annually and long, warm summers. These favourable environmental conditions allow growers to cultivate outside, leading to the prevalence of top-quality cannabis across Spain.
Spain has received significant interest lately due to its innovative approach to cannabis regulation, which involves the development of cannabis social clubs. Additionally, the government has legalised the use of cannabis-based products for specific medical conditions, allowing patients to receive treatment options that were previously considered unconventional.
The diverse climate zones provide ideal environmental conditions for cultivating cannabis. The Mediterranean climate, present across many regions in Spain, is characterised by mild winters and long, warm summers, encouraging healthy growth and robust cannabinoid production. The diverse terroir found throughout the different regions of Spain contains varying mineral concentrations and nutrient profiles that can significantly influence the flavours and aromas of cannabis. 
So let us check out seven of the best weed strains in Spain!
1. Super Skunk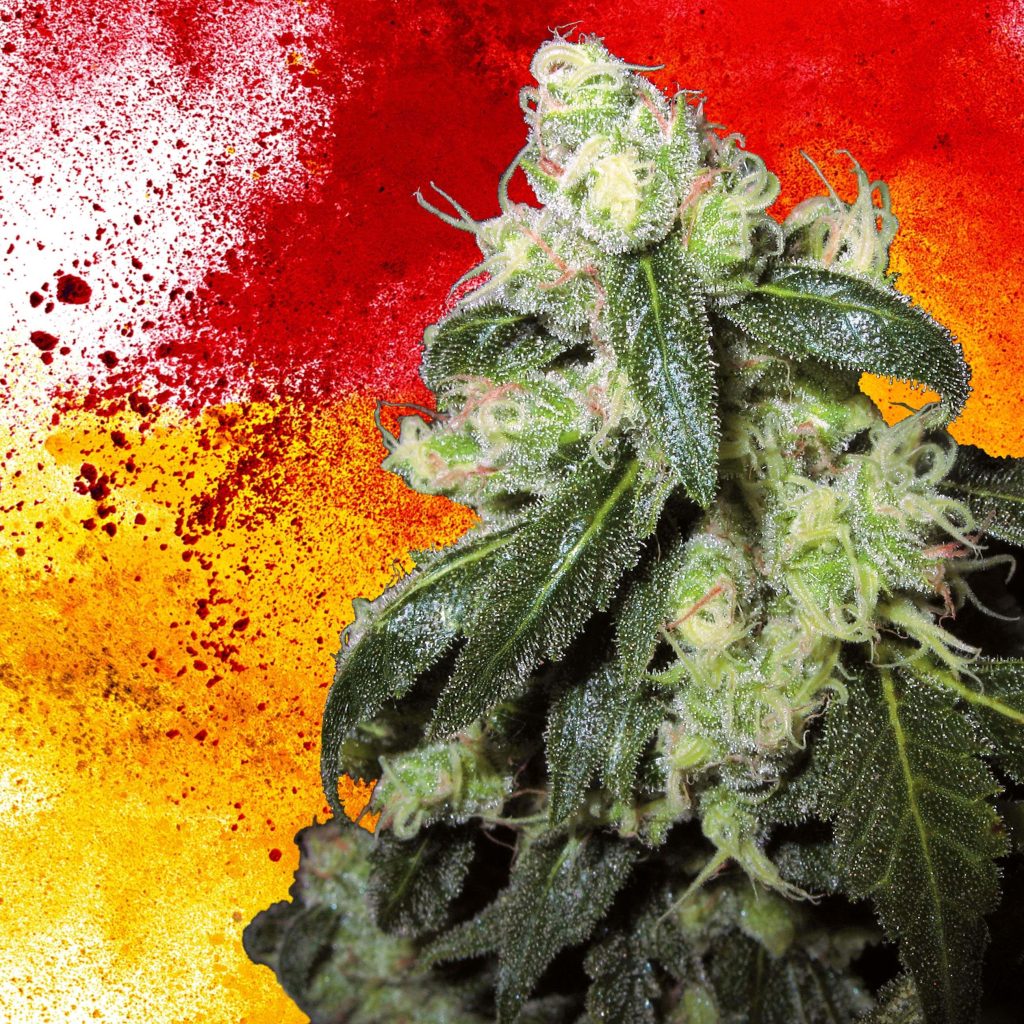 Super Skunk is a prevalent cannabis hybrid intentionally created by crossing the potent Hash Plant with the renowned Skunk #1. The primary goal was to maximise the potency and yield of the original Skunk #1. Super Skunk triumphed in the prestigious High Times Harvest Festival of 1990 and has been a fan favourite ever since.
When cultivating Super Skunk, growers can expect to see short and compact plants with dense foliage and minimal space between nodes. The buds are dense and resinous, with deep amber pistils and olive-green foliage. Super Skunk is an ideal weed strain for any garden, thriving in the Spanish climate with long summers and optimal soil conditions. Its durability and resilience make it an easy-to-grow plant, ideal for beginners.
This cultivars terpene profile is exceptionally potent and unmistakably skunky. A touch of zesty citrus complements the earthy and musky notes, while hints of spicy sandalwood balance the flavour profile. Typical of indica-dominant hybrids, Super Skunk provides a calming physical high. However, its subtle sativa effects enhance mental focus and promote a positive, uplifting feeling of euphoria. 
2. Blueberry Zkittlez
Blueberry Zkittlez Automatic was developed in 2023 as part of our Sensi Seeds Research program. It is a meticulous cross of Blueberry with NL #5, Skunk Kush and Durban. This weed strain boasts a multilayered terpene profile and is a product of exceptional crossbreeding inspired by the immense popularity of Zkittlez. 
Our breeding experts have successfully combined the most desirable characteristics of Zkittlez to create an exceptional hybrid, Blueberry Zkittlez. This hybrid features delicious flavour notes and is a prime example of successful hybridisation utilising USA genetics.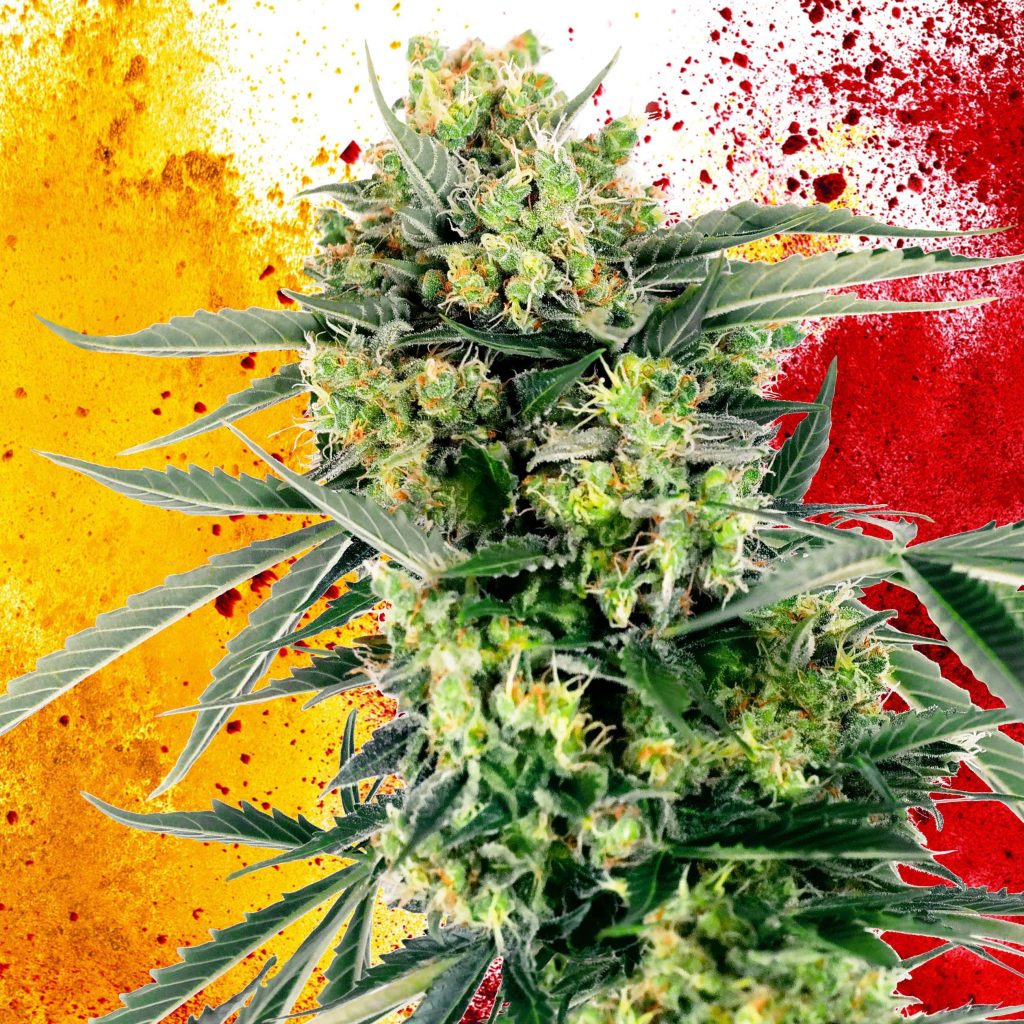 This indica-dominant hybrid has a short and compact structure, dense, deep green foliage and minimal internodal spacing. Growers can expect compact, resinous buds with deep amber pistils and lush hues of purple throughout flowering. Blueberry Zkittlez requires minimal upkeep, and its automatic characteristics allow it to thrive throughout Spain's diverse climate.
The flavour profile of Blueberry Zkittlez is both fruity and complex, with strong overtones of freshly picked blueberries and candy, complemented by subtle hints of earth and spice. This hybrid offers a well-rounded experience, providing a mental boost of clarity and a relaxing effect on the body.
3. Sensi Amnesia XXL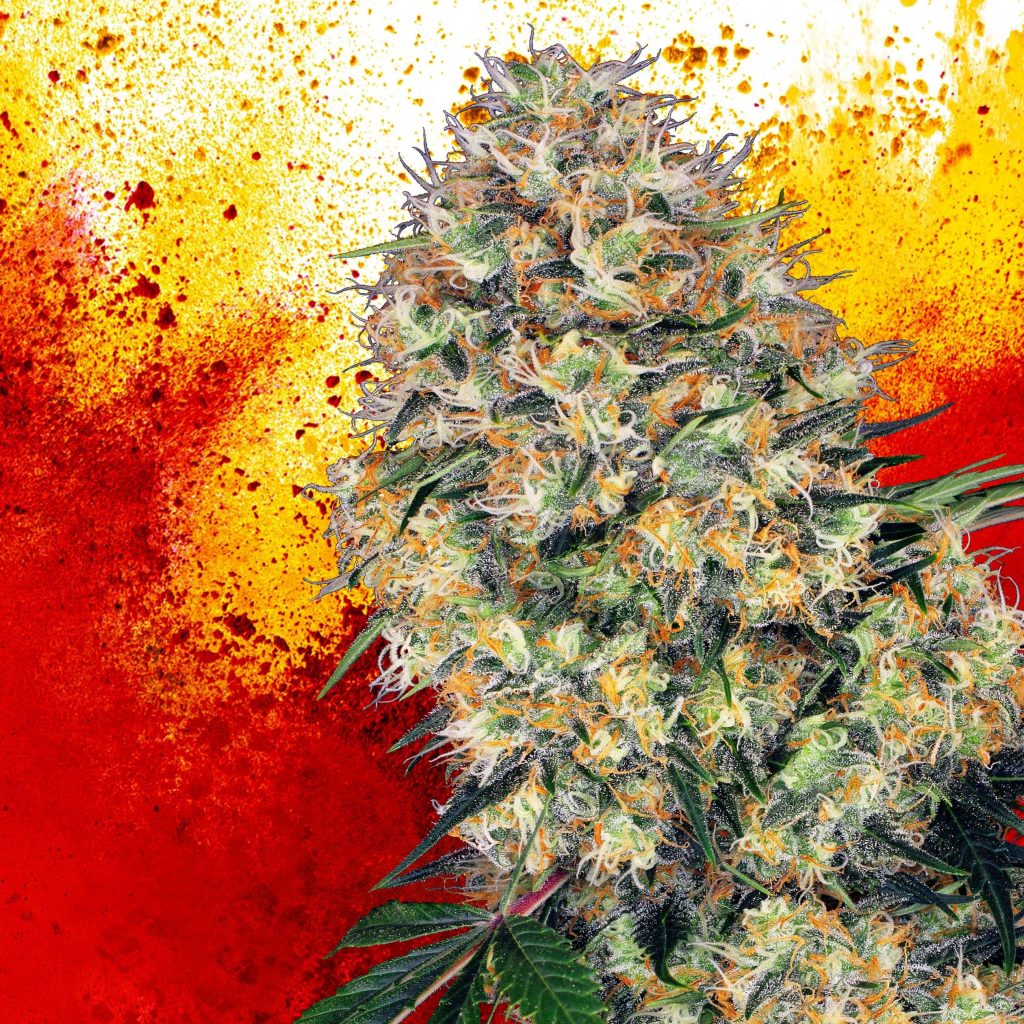 Carefully developed by backcrossing the Original Amnesia with itself and crossing it with a robust Ruderalis for its auto-flowering traits. Sensi Amnesia XXL Automatic is a 70% sativa and 30% indica. It is well-known for its exotically sweet terpene profile, XXL yields, and low-maintenance characteristics, gaining immense popularity since its introduction in early 2023. 
Sensi Amnesia XXL's tight internodal spacing is influenced by its Ruderalis parent, resulting in a short and compact structure with dense foliage. The buds are stacked and feature thick, swollen calyxes with excessive resin glands. It's perfect for open soil cultivation and thrives under the Spanish sun.
Thanks to its parent, the Original Amnesia, its terpene profile is rich in limonene, contributing to this cultivars deliciously sweet and zesty flavours. Pronounced notes of tangy citrus rind and fresh mandarin complement the subtle undertones of pungent sandalwood, adding depth to the terpene profile. Users have reported an uplifting and cheerful experience that increases clarity and provides a subtle body buzz. Its effects are long-lasting and can turn any frown upside down!
4. Master Kush
Master Kush was created through a rigorous breeding process involving two Afghan landraces hailing from the elusive Hindu Kush region. It is highly regarded within the cannabis community for its potent indica properties and has served as a foundation for some of the most exceptional indica hybrids. It is also an award-winning cultivar that dominated the 2014 High Life Cup!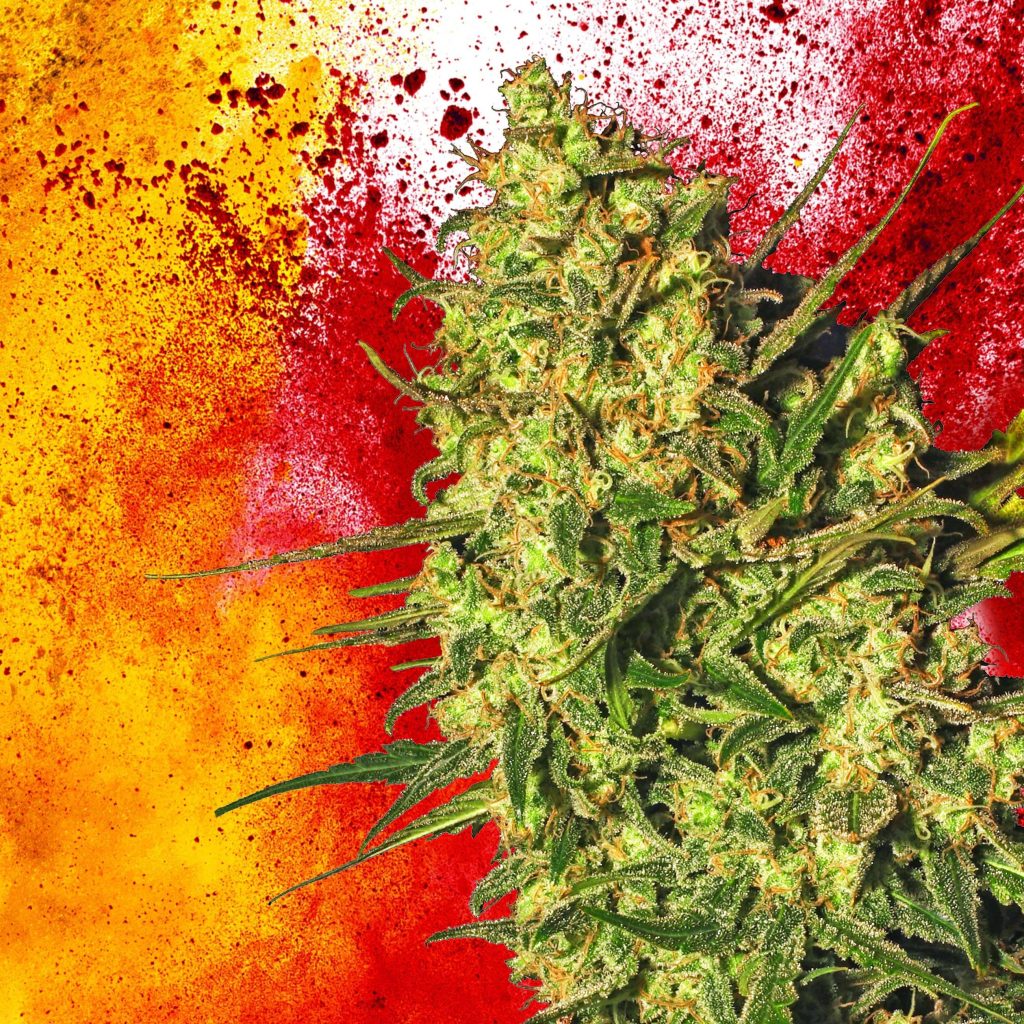 If you are searching for a potent indica that produces resin-packed buds, look no further than Master Kush. This cultivar is perfect for those who want to make hashish, and it is incredibly durable and resistant to pests and fluctuations in temperature. Experienced growers suggest using techniques like SOG, SCROG, and topping to achieve higher yields.
The strong presence of myrcene and caryophyllene in Master Kush gives off a distinctive earthy aroma with loud notes of spicy charas and hints of sandalwood. Cannabis enthusiasts report experiencing a calming body buzz that Increases sensory awareness and mental clarity. If you are looking for a perfect weed strain to unwind on the sofa during lazy afternoons or early evenings, Master Kush is definitely worth considering.
5. Skunk #1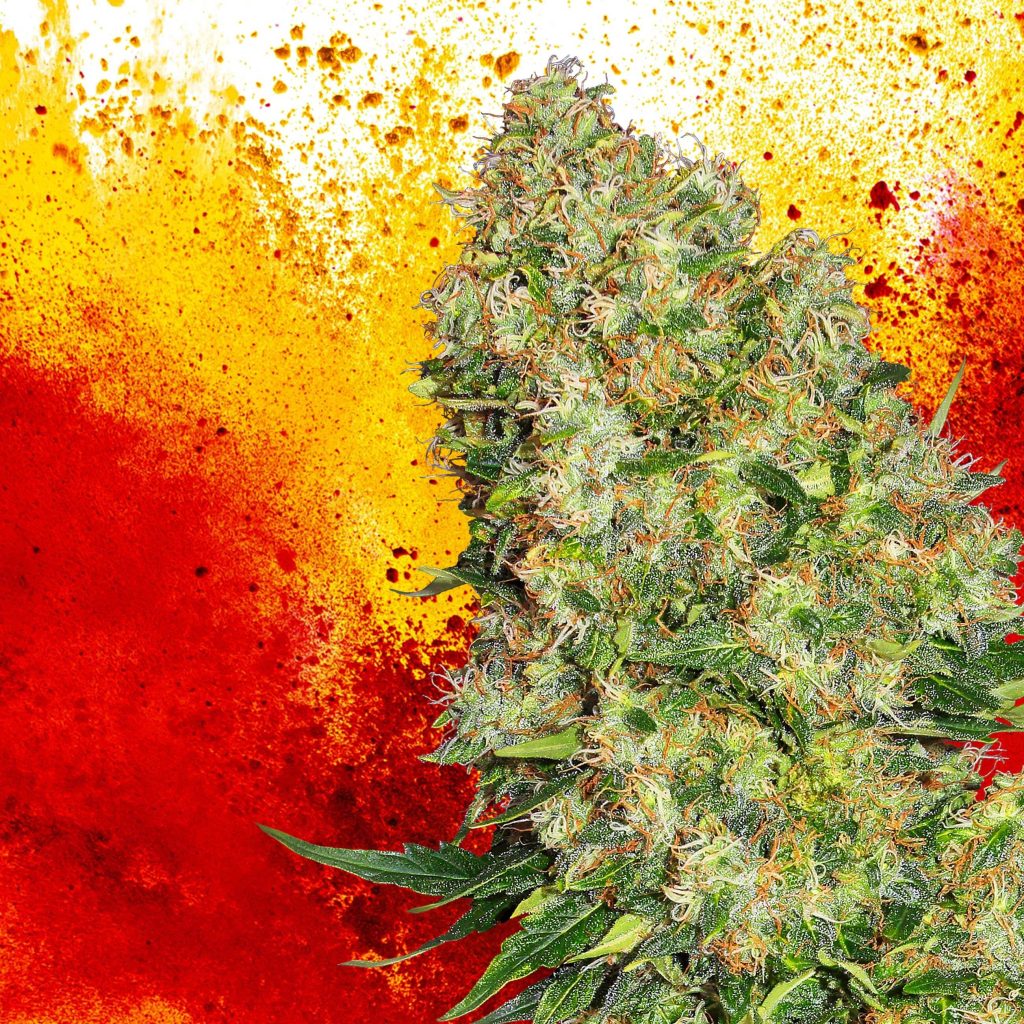 One of the most influential cannabis hybrids to have significantly impacted the world of cannabis breeding is Skunk #1. This hybrid has been utilised in creating numerous new-school genetics and was initially developed in the 1970s by crossbreeding Colombian Gold, Acapulco Gold, and an Afghan indica. Its origin can be traced back to California, and it was later introduced to Europe by Sam the Skunkman, where it has thrived ever since.
Interestingly, this skunk hybrid can achieve greater heights than many other indica-dominant hybrids, likely due to its sativa influence from Colombian and Acapulco Gold. Despite this, it displays a classic indica morphology with its sturdy stems, short flowering time, and overall compact structure.
Earthy undertones perfectly balance the sweet flavour, and its unique blend of citrus, sandalwood, and spicy charas creates a bold and unforgettable taste experience. This highly aromatic cultivar is known for its musky scent, reminiscent of some of our favourite black and white critters.
Skunk #1 is ideal for those seeking a potent and inspiring cannabis experience. Users have reported a surge of creativity and euphoria, which gradually transforms into a deep sense of relaxation throughout the body. This weed strain boasts a robust and fragrant terpene profile that will leave a lasting impression. So, if you are searching for a heavy-hitting hybrid that provides an uplifting and calming experience, Skunk #1 is worth considering!
6. Critical Runtz
Critical Runtz Feminized was developed through a meticulous selective breeding process involving NL#2, Skunk Kush, Jack Herer, and Durban. This indica-dominant hybrid contains 70% indica and 30% sativa and can thrive in various climates throughout Spain, from Galicia to Catalonia. Its popularity has skyrocketed across the United States and Europe.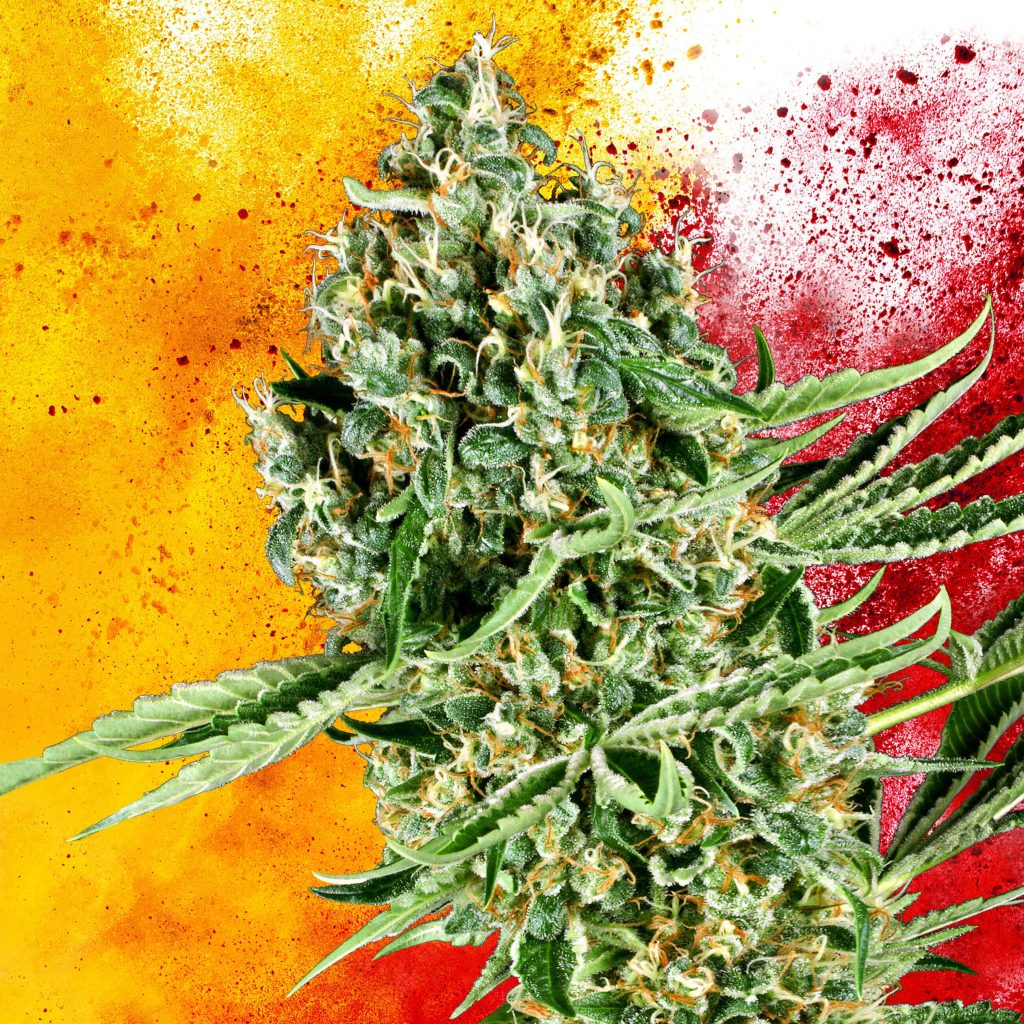 This cultivar exhibits characteristics of both indica and sativa hybrids. Growers can expect a tall structure with spacious internodal gaps, elongated branches and lush foliage. During the flowering period, densely formed flowers take on beautiful shades of deep purple due to an abundance of anthocyanins. Growers can significantly increase yields by utilising training techniques such as topping, Sea of Green, and lollipopping, and with optimal conditions, they can even achieve XL yields.
The flavour and aroma profile is charming, with hints of freshly peeled citrus and mandarin, perfectly balanced by the sour notes of sandalwood, moist earth, and musk. Users have noted a pleasantly uplifting cerebral high and a calming mental relaxation that smoothly transitions into a soothing body buzz.
7. Sticky Orange XXL
This powerhouse was developed exclusively for the Sensi Seeds Research Program by breeding California Indica with Shiva Skunk, Gorilla Glue, and Maple Leaf Indica. It has been an enormous success in the Spanish market since its release!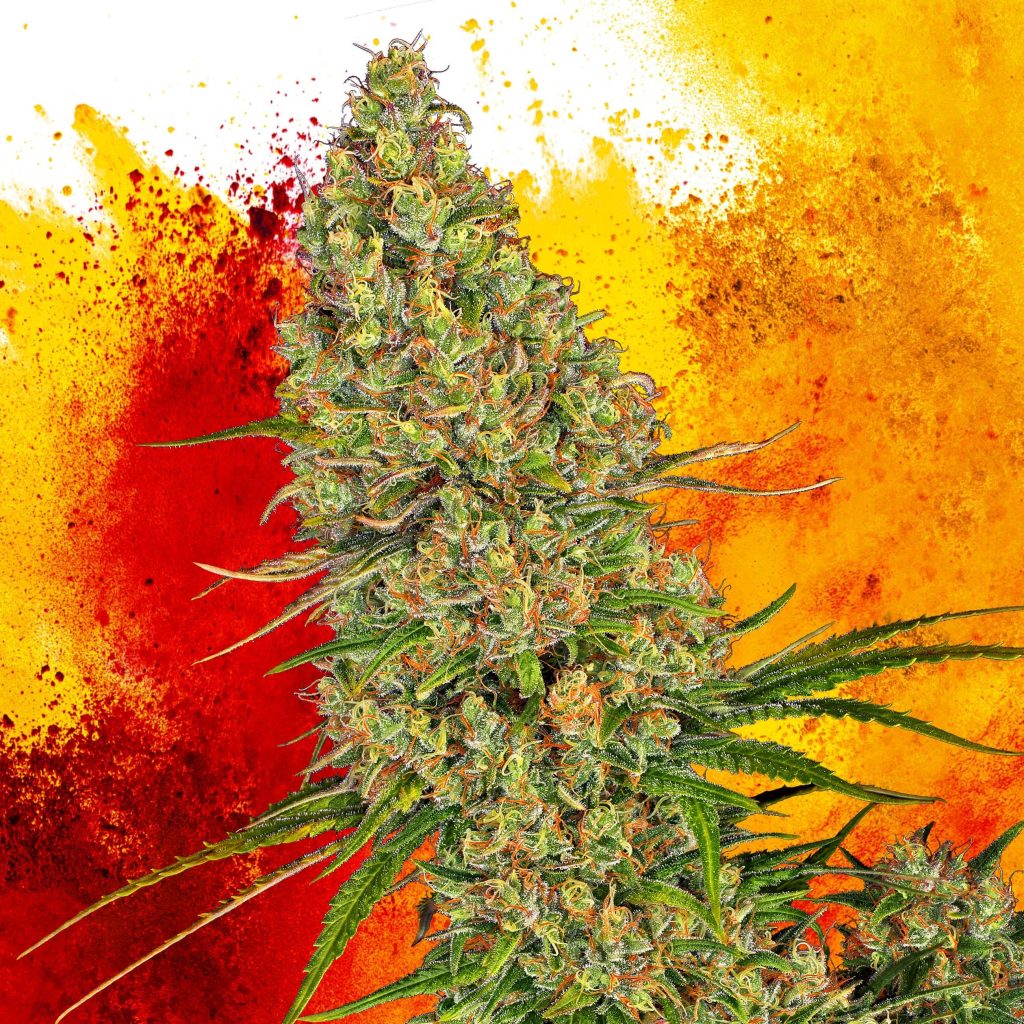 Sticky Orange XXL Automatic is perfect for the northern regions of Spain, thanks to its automatic feature. With the potential to deliver XXL yields, this cultivar packs a punch and emits a strong floral scent during flowering. Its chunky and dense flowers are adorned with striking orange pistils.
Sticky Orange XXL boasts a zesty flavour profile with delicate notes of freshly peeled Mandarins and lemon rind. In the backdrop, subtle hints of cocoa and peppery charas can be depicted. Its indica effects are primarily focused on the body, providing long-lasting relief. This weed strain is perfect for calming the mind and body, making it an excellent choice for unwinding in the evening while watching TV.
The best of Spain?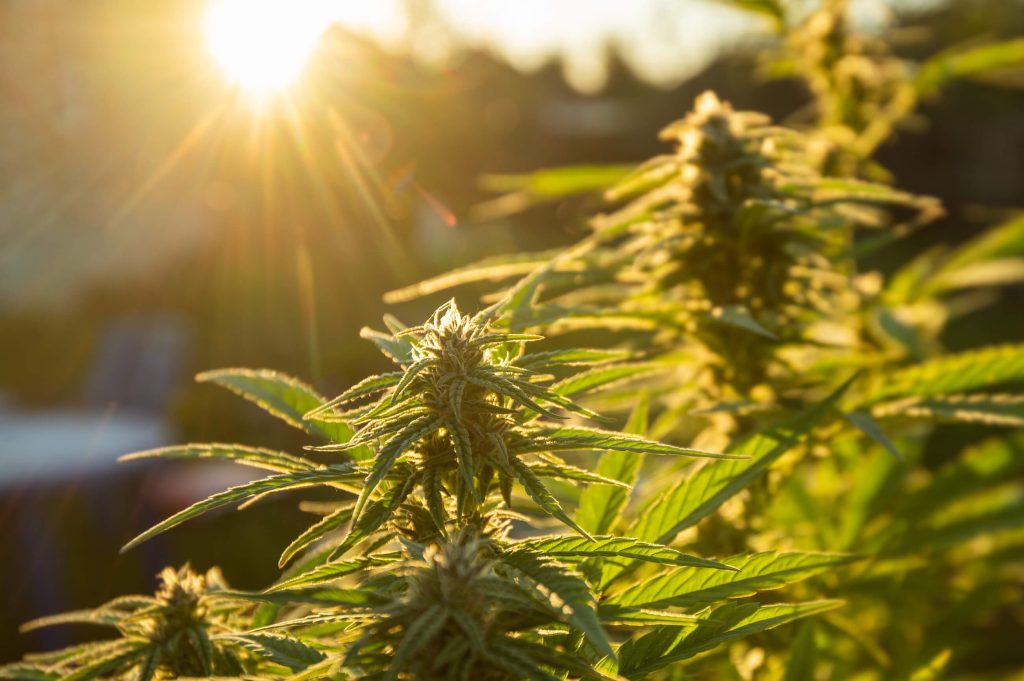 Spain boasts a vibrant cannabis scene, and our list of the seven best strains offers a glimpse into the country's diverse genetics. The favourable climate and fertile terroir have contributed to the development high-grade cannabis strains. As cannabis social clubs continue to sprout up across the country and demand for the plant increases, Spain will continue to be at the forefront of developing cutting-edge genetics.
Disclaimer:

Laws and regulations regarding cannabis cultivation differ from country to country. Sensi Seeds therefore strongly advises you to check your local laws and regulations. Do not act in conflict with the law.