Bitcoin Reclaims $37,000, Pulls Ethereum Higher As Dogecoin Consolidates: A Look At Crypto Into The Weekend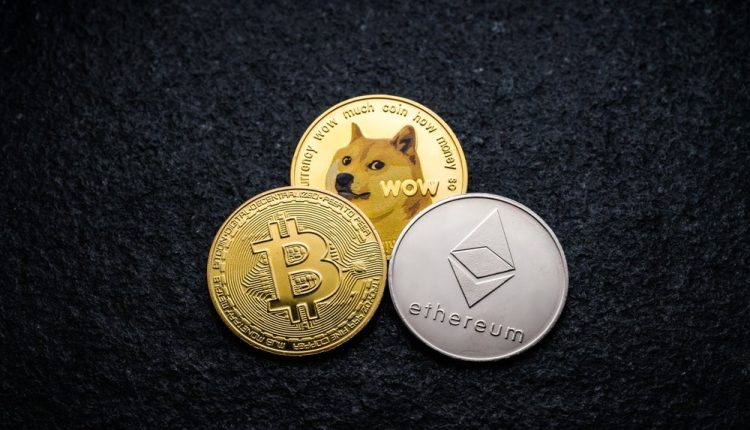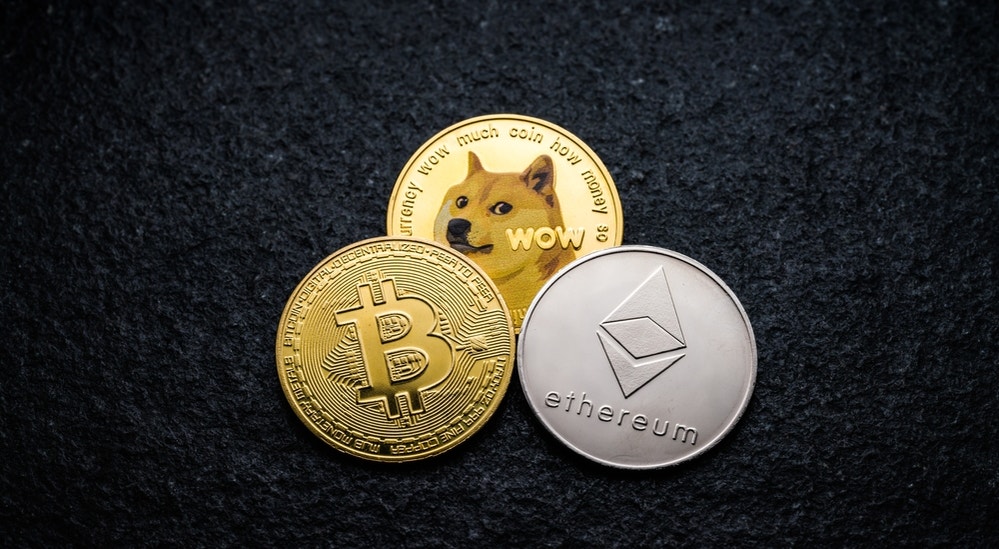 Bitcoin BTC was popping up almost 2% higher, reclaiming $37,000 during Friday's 24-hour trading session. The crypto continued its climb north as hopes grow the U.S. Security and Exchange Commission will approve a spot Bitcoin ETF and more analysts become bullish on the likelihood the approval comes soon.
Ethereum ETH/USD heavily outpaced Bitcoin on Thursday, surging about 13% compared to Bitcoin's 3.24% move north. On Friday, Bitcoin and Ethereum were trading in slightly opposite directions, with both cryptos consolidating.
Must Read: Welcome To 'The Acceleration Phase': Analyst Predicts An 88% Increase For Bitcoin
While Bitcoin and Ethereum spiked significantly higher recently, Dogecoin DOGE/USD continued to consolidate mostly sideways above the 200-day simple moving average (SMA), which was healthy. If Bitcoin and Ethereum continued to trek higher following a period of consolidation, Dogecoin was likely to break bullishly from its horizontal pattern.
Want direct analysis? Find me in the BZ Pro lounge! Click here for a free trial.
The Bitcoin and Ethereum Charts: Bitcoin and Ethereum were trading slightly higher and lower, respectively on Friday, with each forming an inside bar pattern on declining volume. The formation leaned bullish in both Bitcoin's and Ethereum's case because the inside bars were forming at the top of the mother bars and both cryptos are in uptrends.
The sideways consolidation was helping Bitcoin and Ethereum's eight-day exponential moving averages (EMAs) to catch up to the cryptos' prices. If the two apex cryptos continue to trade sideways over the weekend, it would also help to lower their relative strength index (RSI), as both Bitcoin and Ethereum were in overbought territory.
While a golden cross formed on Bitcoin's chart on Oct. 29, the 50-day SMA was trending below the 200-day SMA on Ethereum's chart. If Ethereum continued to trend above the 200-day, the 50-day would eventually cross above the 200-day, which would cause a golden cross to form and give bullish traders more confidence going forward.
Bitcoin has resistance above at $38,105 and at $39,600 and support below at $35,593 and at $31,862.
Ethereum has resistance above at $2,150 and at $2,317 and support below at $2,020 and at $1,937.
The Dogecoin Chart: Unlike Bitcoin and Ethereum, which surged Thursday, Dogecoin was highly volatile, losing 8% and climbing over 3% at one point before settling to close the session slightly lower.
Dogecoin has been trading mostly sideways between about 7 cents and $0.075 since Sunday, which helped drop the crypto's RSI down to the 64% mark.
Dogecoin's horizontal consolidation has taken place above the 200-day SMA, which was a likely scenario after a stock or crypto regained that level. Like Ethereum, if Dogecoin continued to trade above the 200-day, the 50-day would cross above the 200-day SMA, which would cause a golden cross to form.
Bullish traders want to see Dogecoin continue to trade sideways and then for big bullish volume to come in and break the crypto up above Thursday's high-of-day. Bearish traders want to see big bearish volume drop Dogecoin back under the 200-day SMA.
Dogecoin has resistance above at $0.075 and at $0.083 and support below at $0.069 and at $0.065.
Read Next: EXCLUSIVE: Bitcoin Rally Ahead? Bitget's Gracy Chen Weighs In On Spot ETFs And Cathie Wood's 'Crazy' $1M Target 
Photo: Shutterstock