Long-Time Meta Quest Developer Doesn't Think Zuckerberg's Device Will Satisfy Users Who Want The Best: 'I Think The Quest Is Good For Kids' – Meta Platforms (NASDAQ:META)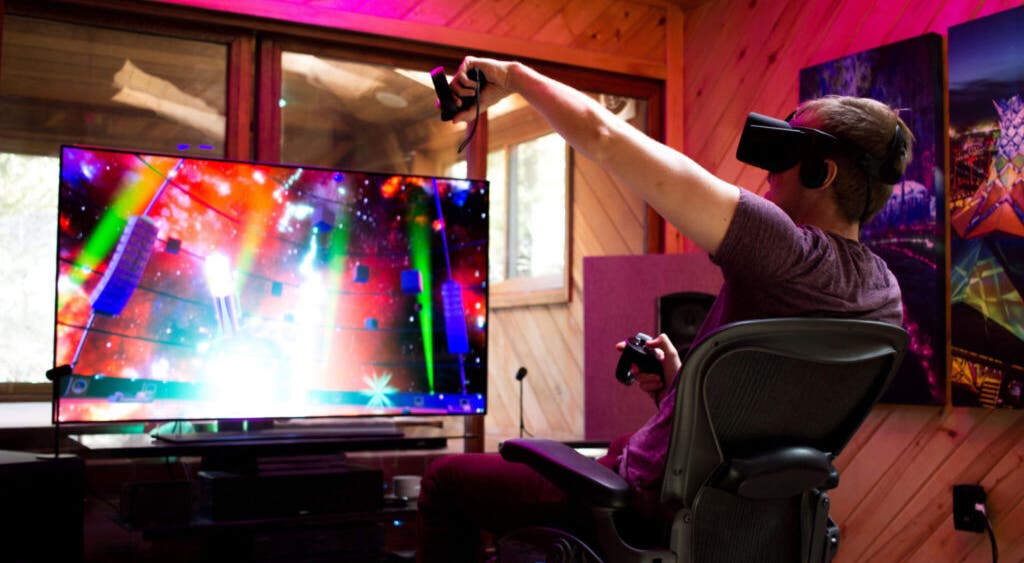 In a candid interview with Benzinga, long-time developer and CEO of VR music platform Soundscape, Eric Alexander, spoke about the difference between Meta Platform Inc.'s META Quest lineup and Apple Inc.'s AAPL first-generation mixed reality headset, Vision Pro. 
Spoiler Alert: He prefers Apple's version. 
What Happened: During the interview, Alexander made it evident that he believes Meta's Quest is good for people who are "price sensitive" and simply want to dip a toe in the highly-talked-about world of augmented and virtual reality.
He said, "I think Quest is good for kids. I think it's good for people who are really price sensitive who just want to feel things out and maybe buy it as a present for Christmas."
See Also: How Does Apple's Vision Pro Compare With Meta's Quest 3?
The developer said it can still pack some "interesting experiences," but only if the user likes playing video games on the mobile phone. 
On the contrary, Alexander thinks that if a user actually wants to feel the "most beautiful graphics and most realistic immersive worlds," Mark Zuckerberg's headset won't be able to satisfy them. 
It is pertinent to mention that Alexander is a seasoned metaverse innovator with over 25 years of experience exploring the intersection of art and technology. He has been actively developing Quest headsets for as long as they've been around. 
While Meta's Quest received a huge nay from Alexander, the company's newest and possibly the fiercest competitor in the AR/VR landscape, Apple's Vision Pro received praise. 
"Optics are really important in a headset," stated Alexander, adding that Apple Vision Pro's biggest advantage is its display capabilities. He also commended the device's hardware and noted that the Tim Cook-led company tends to put "so much love and energy into making every single element" of a product. 
It's worth noting that the starting price of Meta Quest 3, the company's latest headset, is $499, whereas the Vision Pro is almost seven times the price at $3,499. 
Why It's Important: Previously, Meta CEO downplayed the competition with Apple in the VR space, saying that the two companies are pursuing different goals, with Cupertino focusing on selling high-priced devices while his company aims to make the technology accessible to billions.
Zuckerberg has also admitted to not using the Vision Pro firsthand but said there aren't any "magical" technological advancements in Apple's entry into the AR/VR segment. He did acknowledge that the iPhone maker's entry into the market would provide more "validation to the category." 
Image Credit – Soundscape
Check out more of Benzinga's Consumer Tech coverage by following this link.
Read Next: Mark Zuckerberg's Meta Moves To Disrupt Apple, Google App Store Monopoly