Schwazze Brings Total Retail Dispensary Count to 40; Announces Completion of Lightshade Labs LLC Transaction in Colorado and an Additional R. Greenleaf Store Opening in New Mexico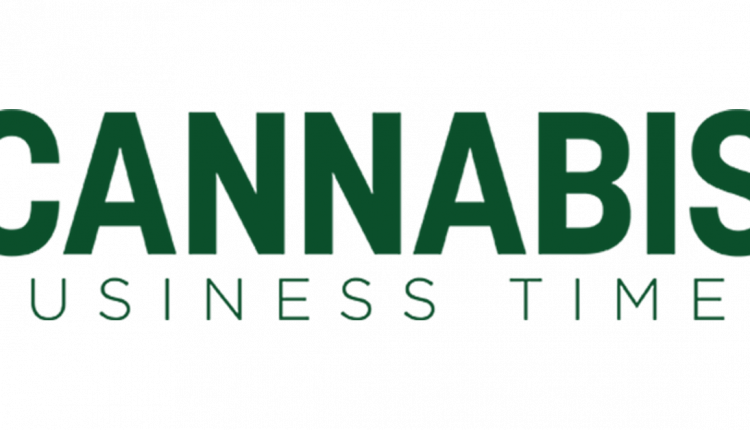 The Secure and Fair Enforcement (SAFE) Banking Act may be in peril as Congress works to approve a federal spending deal that may or may not include the cannabis banking reform legislation.
The omnibus spending bill is set to pass in the coming days, with some lawmakers pushing to include SAFE Banking in the deal to allow federally regulated financial institutions to work with state-legal cannabis businesses.
Senate Majority Leader Chuck Schumer, D-N.Y., and House Speaker Nancy Pelosi, D-Calif., tried to tack the SAFE Banking Act onto the National Defense Authorization Act (NDAA) earlier this month, but Senate Minority Leader Mitch McConnell, R-Ky., ultimately scrapped that plan.
Sen. Steve Daines, R-Mont., the new chairman of the National Republican Senatorial Committee (NRSC) and the lead Republican backing the SAFE Banking Act, is now leading the charge to insert the cannabis banking provisions into the spending package, according to The Hill. Daines noted that 28 attorneys general back the SAFE Banking Act and argued that the legislation would increase public safety, the news outlet reported.
RELATED: Independent Community Bankers Association, Affiliated State Associations Call on Senate to Pass SAFE Banking Act
"My support for SAFE Banking relates to the first word in the bill. It's called 'safe,'" Daines told The Hill. "This is a public safety issue. For states that have legalized cannabis, this is a way you can make a community safe—by taking the cash off the street and put it in the bank."
"It's got to be addressed," added Sen. Dan Sullivan, R-Alaska. Sullivan, Daines and Sen. Rand Paul, R-Ky., have largely led Republicans' push for the SAFE Banking Act, The Hill reported.
"Guys like me have been trying to make the case to my conference that this is not some kind of crazy bill. It's a bill about safety and small businesses," Sullivan said.
Opponents of the cannabis banking reform efforts have largely echoed McConnell's argument that SAFE Banking will make the "financial system more sympathetic to illegal drugs," according to The Hill.
President Joe Biden signed a short-term funding bill Dec. 16 to freeze funding levels and avoid a government shutdown through Dec. 23, creating more time for ongoing negotiations.
It remains to be seen whether the SAFE Banking Act will be included—let alone approved—as part of the spending package, but Zachary Kobrin, a member of Ackerman LLP's cannabis practice, told Cannabis Business Times that hope could be fading for SAFE Banking this year.
RELATED: What's Next for the Cannabis Industry Following the Midterm Elections?
"I don't see anything happening during the lame duck session of Congress for substantive policy," he said. "I think they've been trying to tweak whatever version of SAFE for so long now to find a way to make it palatable for those who don't want to put it forward, but lame duck sessions of Congress are typically not places where substantive policy gets passed. I just don't see why that would change with something like this."
The U.S. House, under Democratic control for the past four years, has passed the SAFE Banking Act seven times, including twice as a standalone bill.
The House approved the measure in 2019 with a 321-103 vote, and then passed it twice more in 2020 as part of COVID-19 relief bills. The legislation stalled in the Senate, in part because McConnell–the then-Senate Majority Leader– never calendared it for floor debate.
In 2021, the House again passed the SAFE Banking Act in a 321-101 vote as a standalone measure in April, and then approved it again in September as an attachment to the NDAA spending package for fiscal 2022. The measure was then removed from the NDAA during negotiations between House and Senate leaders.
This year, the House approved the SAFE Banking Act for the sixth time in February via an en bloc amendment package to the America COMPETES Act before passing it a seventh time in July as an amendment to the NDAA.
Kobrin said that SAFE Banking didn't have a chance of passing on the defense bill and that it probably won't end up on the year-end 2022 spending bill  either.
"Now, again, anything's possible, but that being said, the last I heard was that they were trying to either streamline or basically have some version that they're calling 'SAFE Plus,' which I think includes a safe harbor for the exchanges and some other provisions, basically morphing versions of the CLIMB Act into SAFE and trying to tack it on," Kobrin said. "I haven't seen anything to indicate that there is a real desire in Congress to put SAFE onto the spending package."
While lawmakers continue the debate on cannabis banking reform, Kobrin said there are a few best practices for cannabis business operators looking to navigate the current financial landscape.
The first rule he gives his clients: never lie to your banker.
"I think as a best practice, people need to maintain clean books," Kobrin said. "And that's not just, 'Hey, we're using QuickBooks,' but that's having tax professionals that know how to keep balance sheets because the reality is banks want to look at that stuff. Some banks want to look at your monthly P&Ls. They want to look at your quarterly balance sheets. So, having clean books and clean balance sheets are important."
In addition to maintaining a transparent relationship with financial institutions, Kobrin said cannabis business operators should also spread their wealth. For example, he advises his clients not to put all their money into one account, or even into one bank.
"I tell people all the time, if you're a multistate operator, have a bank in every state you're operating in and spread your money around—your employment funds go in one account and your revenue maybe goes into another account," he said.
If and when the SAFE Banking Act does pass Congress and is signed into law, Kobrin anticipates small improvements to how the industry navigates its finances, although he said more legislative efforts may be needed for wholesale change.
First, he said that more financial institutions will likely enter the market, opening up better lending opportunities from banks and possibly encouraging credit card networks to serve the industry.
He also expects the capital markets to open up to cannabis operators, with major exchanges easing their restrictions on plant-touching businesses.
"I think there are a lot of good things to come from SAFE, but I don't think SAFE is the savior that everybody thinks it is," Kobrin said.
For example, he said the legislation is not guaranteed to get new financial institutions into the industry, as they will likely still have onerous requirements to serve the cannabis market.
"It probably will get some new banks, but Bank of America, Wells Fargo, the big commercial banks, they're not jumping in," Kobrin said. "Regulators are most likely not going to change their expectations of any institution serving the cannabis industry, so it still remains the same. SAFE could pass, but it's still going to be just as hard for banks to bank cannabis because regulators are still going to require all the FINCEN guidance and all of the compliance requirements that go into it. So, the thought that SAFE passes, there are more banks, cost of banking comes down, there's more supply—yeah, that's possible, but unlikely because it's still going to cost the banks a lot of money to do their own compliance protocols."
Kobrin added that while some credit card companies may serve the cannabis industry if the SAFE Banking Act passes, major credit card companies might remain wary of jumping into the market.
Visa, for example, issued a warning in December 2021 about cashless ATMs, where budtenders can round a $55 order up to $60, for instance, on a debit card and give customers $5 back in cash.
"Cashless ATMs are POS devices driven by payment applications that mimic standalone ATMs," the Visa memo  stated. "However, no cash disbursements are made to cardholders. Instead, the devices are used for purchase transactions, which are miscoded as ATM cash disbursements. Purchase amounts are often rounded up to create the appearance of a cash disbursement."
RELATED: Credit Cards Now Accepted at Massachusetts Cannabis Dispensary
Acquirers miscoding POS purchase transactions as ATM cash disbursements are in violation of ATM requirements, Visa warned, adding that acquirers are required to register all independent sales organizations or third-party services prior to the commencement of those contracted services on their behalf.
In addition, the SAFE Banking Act is not tax reform, and Kobrin said it likely will not impact IRS tax code 280E.
Ultimately, he said SAFE Banking would be a good start and could create a domino effect for other incremental cannabis reform bills to pass, including legislation to address tax reform, clinical research and Veterans Administration (VA) benefits that would allow veterans to access medical cannabis for the treatment of PTSD and other conditions.
"I think [with] the way the sausage is made in D.C., incremental reform is easier to accomplish than wholesale," Kobrin said. "Don't get me wrong—I would love to see massive reform when it comes to cannabis policy. I just don't see the politics playing that way."